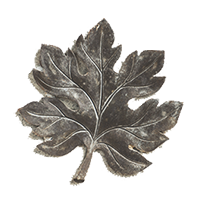 Tariff, Packages and Vouchers
Gift Vouchers
A night or two away is a perfect gift for just about anyone!
Gift vouchers can be paid for over the phone and emailed or posted out.
Our vouchers are valid for 12 months and are flexible. So if the recipient would like to extend their time, change into a different apartment etc. they will just pay any difference in rates.
Packages
Contact us to find out more about our multi-night specials and other packages.
| Fig Tree | Midweek/Sun | Friday | Saturday | Weekend |
| --- | --- | --- | --- | --- |
| 2 People | $250 | $270 | $300 | $570 |
| 3 People | $300 | $320 | $350 | $670 |
| 4 People | $350 | $370 | $400 | $770 |
| Tree Tops | Midweek/Sun | Friday | Saturday | Weekend |
| --- | --- | --- | --- | --- |
| 2 People | $220 | $240 | $260 | $500 |
Garden
Midweek/Sun
Friday
Saturday
Weekend
2 People
$220
$240
$260
$500
$35 per additional person per night
Terrace
Midweek/Sun
Friday
Saturday
Weekend
2 People
$220
$240
$260
$500
$35 per additional person per night
| Mid/Wk | Fri | Sat | W/end |
| --- | --- | --- | --- |
| $220 | $240 | $260 | $500 |
Mid/Wk
Fri
Sat
W/end
$220
$240
$260
$500
$35 per additional person per night
Mid/Wk
Fri
Sat
W/end
$220
$240
$260
$500
$35 per additional person per night
| Mid/Wk | Fri | Sat | W/end |
| --- | --- | --- | --- |
| $250 | $270 | $300 | $570 |
| Mid/Wk | Fri | Sat | W/end |
| --- | --- | --- | --- |
| $300 | $320 | $350 | $670 |
| Mid/Wk | Fri | Sat | W/end |
| --- | --- | --- | --- |
| $350 | $370 | $400 | $770 |